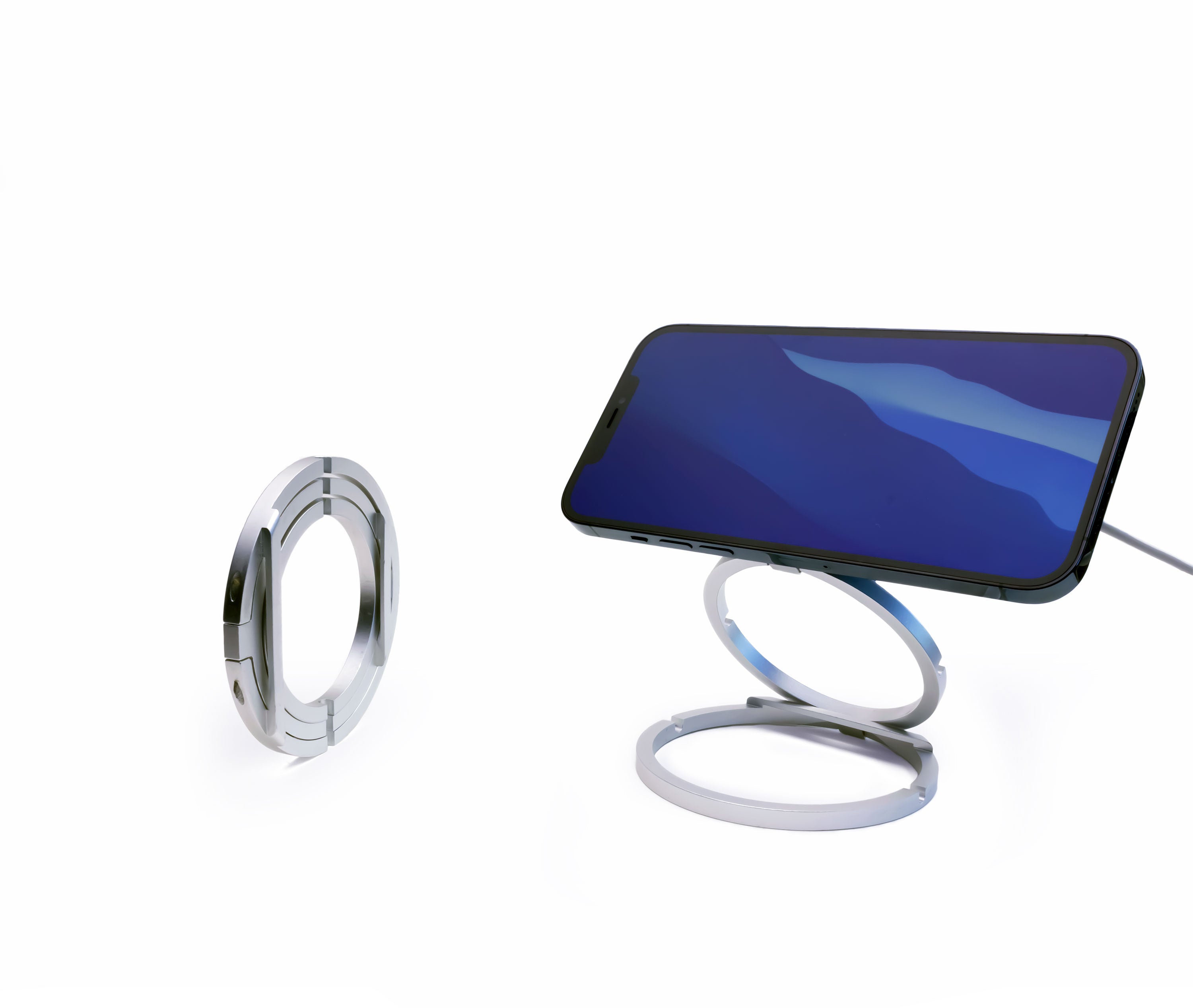 Works with Apple MagSafe Charger

Does not come with necessary Apple MagSafe Charger or Galileo Gear MagDisc Magnet
DURABLE - built with high quality anodized aluminum, MagDisc has been tested to withstand up to 10lbs.
SUSTAINABLE - long-lasting design with a hinge that will outlast your phone. Packaging that is 100% recyclable, with inner EVA foam that's BPA free.
CABLE PROTECTION - when traveling with MagDisc, using it folded* protects the MagSafe cord from fraying.
COMPACT - folds fully flat to the thickness of just 1/4" and weighs less than a golf ball.
*Must remove MagSafe charger first, then fold
MAGSAFE - Compatible with and without cases for

iPhone 15 Pro Max, iPhone 15 Plus, iPhone 15, 

iPhone 14 Pro Max, iPhone 14 Plus, iPhone 14, iPhone 13 Pro Max, iPhone 13 Pro, iPhone 13, iPhone 13 mini, iPhone 12 Pro Max, iPhone 12 Pro, iPhone 12 and iPhone 12 mini
Does not include Magnet